In Requiem for a Nun, William Faulkner famously said, "The past isn't dead. It isn't even past." With the advent of new processes, the past can survive and be retrieved in new ways and forms. The new skills needed to preserve digital information are the same ones that librarians have always employed to serve users: selection, acquisition, and local knowledge.
The print issue of NetConnect is bundled with the April 15th issue of Library Journal, or you can read the articles online.
Jessamyn West of librarian.net says in Saving Digital History that librarians and archivists should preserve digital information, starting with weblogs. Tom Hyry advocates using extensible processing in Reassessing Backlogs to make archives more accessible to users. And newly appointed Digital Library Federation executive director Peter Brantley covers the potential of the rapidly evolving world of print on demand in a Paperback in 4 Minutes. Melissa Rethlefsen describes the new breed of search engines in Product Pipeline, including those that incorporate social search. Gail Golderman and Bruce Connolly compare databases' pay-per-view in Pay by the Slice, and Library Web Chic Karen Coombs argues that librarians should embrace a balancing act in the debate between Privacy vs Personalization.
Jessamyn and Peter join me in a far-ranging conversation about some of the access challenges involved for readers and librarians in the world of online books, including common APIs for online books and how to broaden availability for all users.
Books
New Downtown Library
Neal Stephenson
Henry Petroski
Software
Greasemonkey User Scripts
Twitter
Yahoo Pipes
Dopplr
Outline
0:00 Music
0:10 Introduction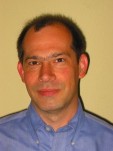 1:46 DLF Executive Director Peter Brantley
2:30 California Digital Library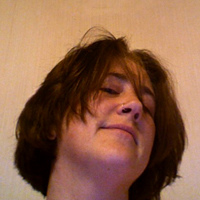 4:13 Jessamyn West
5:08 Ask Metafilter
6:17 Saving Digital History
8:01 What Archivists Save
12:02 Culling from the Firehose of Information
12:34 API changes
14:15 Reading 2.0
15:13 Common APIs and Competitive Advantage
17:15 A Paperback in 4 Minutes
18:36 Lulu
19:06 On Demand Books
21:24 Attempts at hacking Google Book Search
22:30 Contracts change?
23:17 Unified Repository
23:57 Long Tail Benefit
24:45 Full Text Book Searching is Huge
25:08 Impact of Google
27:08 Broadband in Vermont
29:16 Questions of Access
30:45 New Downtown Library
33:21 Library Value Calculator
34:07 Hardbacks are Luxury Items
35:47 Developing World Access
37:54 Preventing the Constant Gardener scenario
40:21 Book on the Bookshelf
40:54 Small Things Considered
41:53 Diamond Age
43:10 Comment that spurred Brantley to read the book
43:40 Marketing Libraries
44:15 Pimp My Firefox
45:45 Greasemonkey User Scripts
45:53 Twitter
46:25 Yahoo Pipes
48:07 Dopplr
50:25 Software without the Letter E
50:45 DLF Spring Forum
52:00 OpenID in Libraries
53:40 Outro
54:00 Music
Listen here or subscribe to the podcast feed